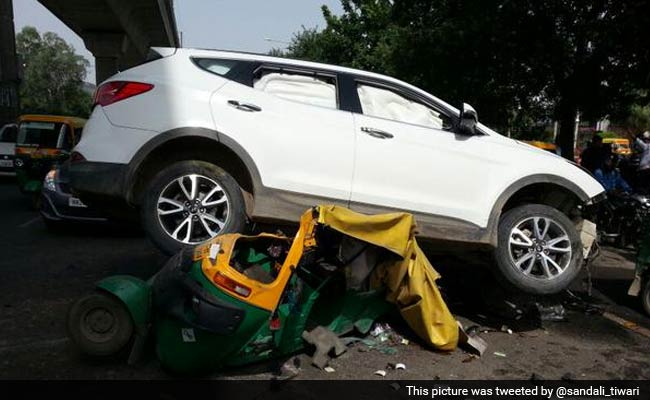 GURGAON:
Gunmen opened fire on an SUV near a big mall in Gurgaon this morning, causing the car to topple over onto an auto-rickshaw.
The driver of the SUV has been injured. Nobody was killed, said a senior police officer to NDTV. The gunmen were in a Santro and have escaped, three teams are hunting for them, he added.
The officer said that a "known criminal" was in the SUV with his associates and was the target of the attack.
The shooting took place on MG Road outside the Central Mall in Gurgaon, just ahead of IFFCO Chowk, a major landmark in the area.

More details are awaited.
Source :- http://www.ndtv.com/india-news/shootout-outside-mall-in-gurgaon-781632